About VAMLink
The Company
Who could argue with the fact that the one thing that's consistent about today's coin marketplace is change! Indeed, over the last two decades collectors have seen lots of changes, not only in what is collected, but even more in the way numismatic items are bought and sold. No longer is the brick and mortar coin shop in each community the central hub for hobby activity, but now the ever expanding internet is a key resource for acquiring coins and obtaining information about the coins we collect.
And this is particularly true in VAM collecting. Recognizing where we are today, VAMLink.com has launched its internet platform to provide wide access to the information that everyone is looking for, as well as providing the scarce VAMs that would be almost impossible to find at a corner coin shop. Of course, many of us "old-timers" do miss having a local coin shop to personally interact with lots of other hobby enthusiasts, but today's situation has some advantages, too. Now, we're all connected with each other, whether you live in the same community or across the world!
The first selling component of VAMLINK.com will be a superb fixed price listing of popular Morgan and Peace dollar varieties. Indeed, our offerings will include coins that even the most advanced collector would relish, as well as coins to entice the newest collector into our hobby. Then, on the horizon is the development of a super high-end coin auction component, which will focus on the rarest premium Morgan and Peace dollar varieties, in grades that are seldom, if ever, encountered.
Check out our listings. Not only are we focused on supplying highly desirable varieties, but we will provide research that should fascinate the entire spectrum of VAM collectors. Yes, we'll wade into some deep waters with Pricing Guides, Die Progressions, and other reports which may create some waves in the hobby, but our primary mission will always be to connect with the VAM segment of coin collecting. Thanks for visiting VAMLINK.com!
Learn More >
Hide
Founding Principles
Our Company: We believe that no matter what business you're in, it's about people. And this is especially true in coin collecting, where the community itself lives and breathes. When Jeff Oxman started the Society of Silver Dollars in 1988, this "people" idea was the centerpiece of the enterprise. Today, the SSDC is the premier organization that represents the interests of VAM collectors. Likewise, VAMlink.com is all about collectors, and our ultimate goal is to encourage the collecting of VAMs by more and more U.S. silver dollar collectors.
Our Customers: VAMLink will make every effort to provide the best deals on the best VAMs and give our members an exceptional online experience. VAM collectors are unique in that we always want to know more about the silver dollars we collect, and VAMLINK is designed to supply that information, as well.
Learn More >
Hide
The Team
The principal numismatist on the team is Jeff Oxman, and his long resume in numismatics would be hard to match. He's been a collector for more than fifty years, so he knows a collector's sensibilities. He's collected VAMs since the 1970's and has written or co-written some of the key volumes that have shaped VAM collecting, including "The Top 100," "The Hot 50," 'The Hit List 40" and the "The Top 50 Peace Dollars." Each of these volumes serves as the basis for the varieties that third-party grading services, such as PCGS, NGS and ANACS, currently attribute on their labels. But all of this would be less meaningful were it not for our principal technical director. Michael Oxman, yes we are related, is a computer specialist who works for a large insurance company and manages much of their website operations. Mike has developed our VAMLink.com platform, and the myriad considerations, like functionality of our site, "look and feel" and security are all in his court. I think you'll agree that he's done an incredible job!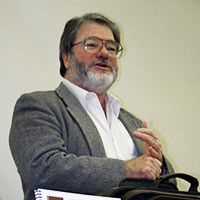 Jeff Oxman
The Coin Guy
Jeff Oxman, whose collecting interests have spanned more than five decades, is today a respected numismatic writer and researcher. Read More
✖
Jeff Oxman
The Coin Guy
Jeff Oxman, whose collecting interests have spanned more than five decades, is today a respected numismatic writer and researcher. For the past thirty years, his primary focus has been post-1878 U.S. silver dollar die varieties, where he has devoted his energies to discovering, attributing, and researching the more than 6000 known varieties. As a result of his success, Oxman is often called upon for his silver dollar expertise.
A milestone in his numismatic career came in the fall of 1988 when he formed the Society of Silver Dollar Collectors (SSDC), the mission of which was to promote and facilitate the developing hobby of VAM collecting. Oxman served for more than a dozen years as the founding president of the organization, while writing and editing its quarterly publication until the early 2000's. Today, the SSDC is the foremost organization promoting the interests of VAM collectors.
Oxman's writing talents have been featured in numerous publications, including the Collectors' Clearinghouse pages of Coin World, Error/Variety News and various regional monthly publications. And it would seem that over the years Oxman has contributed extensively to many, if not most, of the books and manuscripts that have included information about U.S. silver dollar varieties.
In 1996, Oxman, together with Dr. Michael Fey, wrote and published a ground-breaking new guide entitled, "The Top 100 Morgan Dollar Varieties." By providing a focus to VAM collecting and introducing it to the entire hobby, it's safe to say it forever changed the way Morgan dollars are collected. In fact, the Top 100 book was in the forefront of what's been called the "variety revolution," where ultimately many U.S. coin series developed their own "Top 100" listings.
The success of this reference guide led to other achievements, including publication of the "Hot 50 Morgan Dollar Varieties," the "Hit List 40 Morgan Dollar Varieties," and the "Top 50 Peace Dollar Varieties," which today form the essential core of VAM collecting. In fact, all the major grading services now recognize the importance of Morgan and Peace dollar varieties, and these books remain the primary basis for their public Registry Sets.
In terms of the wider hobby, Oxman has been active in numerous local and regional clubs, where he has been a frequent guest speaker. Speaking assignments have included numerous ANA Convention presentations, as well as teaching at the ANA Summer Classes. A lifetime of service to the hobby culminated in 2001 with his receiving the Lifetime Achievement Award from the National Silver Dollar Roundtable, the national trade organization focusing on the U.S. silver dollar market.
His last book, which was released and promoted by Whitman Publishing, focused on the Carson City/GSA silver dollar market, and was written with two other specialists, Adam Crum and Selby Unger. Breaking new ground, this well received work is now into its fourth edition!
What makes this specialist tick? For Jeff Oxman, it's the thrill of the hunt in finding new silver dollar varieties and fanning the flames of numismatic interest in VAM collecting, a pursuit which for him began so long ago.
Hide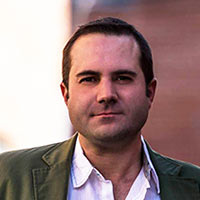 Michael Oxman
The Tech Guy
Michael Oxman is VAMLINK's Chief Tech Guy and principal site architect. Read More
✖
Michael Oxman
The Tech Guy
Michael Oxman is VAMLINK's Chief Tech Guy and principal site architect. With an extensive background in software development and website management, Michael currently leads a team of software developers, quality engineers, and infrastructure engineers for a leading insurance website in Los Angeles.
Though Michael's primary responsibilities now lie in management, architecture and planning, he has never lost his passion for software development. Over the past 15 years, Michael has built and managed several successful online auction websites, and is now excited about bringing the latest technologies and online auction innovations to the VAM community.
Michael received a B.A. from the University of California, Los Angeles in Classical Civilization. When he isn't coding, Michael is playing piano, producing songs in his amateur music studio, or feeding his home automation obsession.
Hide